What Is AdRev?
AdRev is an LA-based company owned by AVL Digital Group, the parent company of CD Baby. AdRev offers digital content and rights monetization services on YouTube, Facebook, and other online video platforms.
Disclaimer: We are not affiliated, associated, authorized, endorsed by, or in any way connected with AdRev, AVL Digital Group, or any of its subsidiaries. This article was written in order to help shed some light on the topic of YouTube content ID and video monetization for individual creators and companies alike.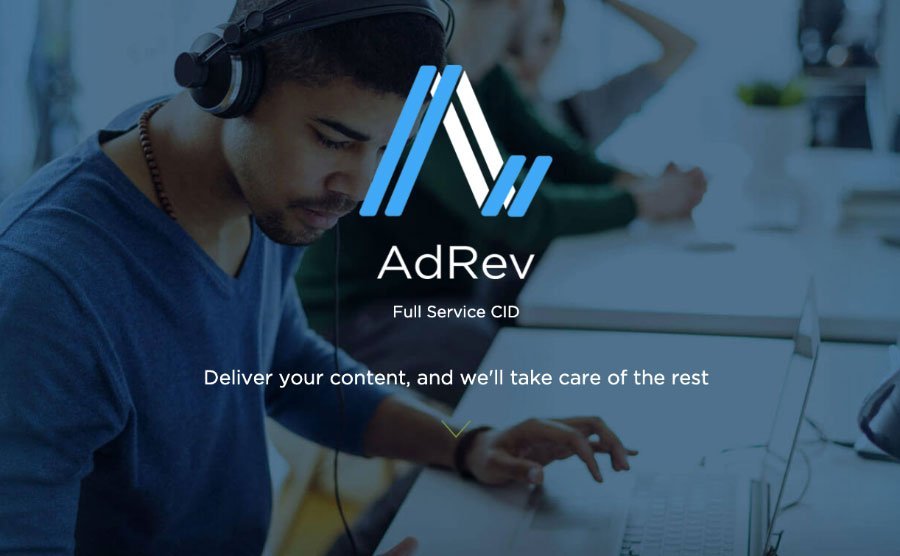 Content ID is a digital fingerprinting system used to identify and manage copyrighted content on YouTube. Registering with a Content ID service allows content owners to compare videos uploaded to YouTube against their own audio and video files. If there is a match, the content owner can either monetize or block the matching content.
If you're a freelance musician or a video producer, you've probably heard of AdRev before. Not to be confused with AdSense or AdWords by Google, AdRev is a YouTube partner company that was initially designed to help creators and music rights holders monetize their work with ad placements on other channels using their content. It's really quite clever if you think about it, but is it right for everyone? – whether you create video content or any kind of audio-visual content and publish on YouTube, this information about AdRev is relevant for creators like you, music buyers, and copyright holders alike.
---
| Contents
AdRev For Creators
AdRev For Music Buyers
AdRev For Copyright Holders
How it Works
Who Can Benefit from it
Multi-Channel Networks (MCNs)
Resolving Copyright Claims
AdRev Alternatives
Copyright Your Music for Free on YouTube
Buy Copyright Clear Music
---
Adrev For Creators
Thanks to YouTube and Google's Content ID technology, AdRev provides service that detects when your music content is being used by other people who don't have your permission. By signing up to AdRev services, you will be notified when your content is detected being used by another channel once it is flagged and claimed by AdRev using YouTube's Content ID system. AdRev doesn't only copyright claim music, but may also copyright claim any aspect of the video content as well, not just the background music.
For instance, if somebody uses any of your music i.e. without your knowledge, AdRev will find their video and issue a copyright claim automatically on your behalf, even if it's royalty free. The owner of the channel using your content then receives a copyright claim notice and ad placements will be in full effect for that video, generating income that would have otherwise been unknown about and "money lost".
Adrev For Music Buyers
Nowadays, stock music marketplaces offer AdRev services to the musicians who submit music to their music store catalogs for people to find, purchase, download and use on YouTube. This means that even if you bought your music with a license, it can still very well be claimed. Be very careful to check that the music you buy is copyright clear to avoid being flagged by AdRev in the future. Although these disputes can be resolved quite easily in most cases, they could become a hassle and can end up costing you more than just time.
Adrev For Copyright Holders
A copyright holder may be a musician who holds the copyrights to their own music as in the example above – or they can be any person who has purchased their music with a copyright license. For example, videographers, vloggers, and video editors commonly use royalty-free music in their work as background music or special effects. Most royalty-free music includes a PDF license with each purchase, however, there's a lot of "free" royalty-free music out there, too. Consider the fact that countless others have most likely used the exact same track as you and it may already be registered in AdRev's system.
If AdRev detects the same song being used by others and it is registered in their system, those YouTube videos will automatically be copyright claimed on a "first come, first serve" basis. This is a major issue for creators worldwide because technically since they legally purchased their music, they certainly have the legal right to copy and use it within the music license terms. The trick here is that YouTube will still let the publisher keep the video up (to generate more ad revenue), but the right to monetize it will have already been claimed by "someone" else – Copyright claims work differently than Copyright takedowns.
In an event like this, one must opt for a Dispute and supply proof to AdRev of the license rights.
Copyright claim disputes can work out with a few days to a few weeks, depending on the proof.
Copyright claim/Content ID claim: issued by a system and YouTube partner companies
Copyright strike/Copyright takedown: issued by law and requires proof of documentation
In return for helping you, the rightful owner of the copyrighted content, to regain control of your valuable digital assets, you agree to share the Ad Revenue gained by the YouTube commercial advertisements placed on the culprit's channel. Pretty cool, right? – So, what's the catch?
For a percentage of the revenue, you could be earning a lot more than you thought.
It really is a genius way for creators to regain some of the revenue that would have otherwise gone undetected and unnoticed. AdRev is perfect for musicians who have lots of random music floating around all over the internet being used by other creators. Some of those channels have massive audiences and if they're using your music to enhance their brand without permission, it can be a serious legal headache trying to regain your rights. AdRev steps in as a service and takes a cut.
How it Works
It's easy to sign up to AdRev, however, make sure you're totally cool with the terms and the percentage split – 80/20 is pretty good, 85/15 is even better. Once you've registered an account, you will want to upload all your music that you've ever published so that it can be registered in the system. The AdRev system uses a tagging system that is derived from your unique content when uploaded which acts as a digital fingerprint. Now that your content has been registered and tagged, AdRev's Content ID scanners start crawling the web in hunt of the unique ID generated from your registered content.
YouTube Content ID
Believe it or not, YouTube invested over $100 million in their advanced Content ID technology, you can read all about it right here.
AdRev is a YouTube Partner platform that uses the exact same technology. The only difference is with YouTube, you don't have to split your revenue with a third party. That being said, one of the benefits of using AdRev would be their insight on ad optimization. By optimizing the ad type displayed and matching the ads to better suit the viewer, AdRev may be able to generate more. If you have a lot (and I mean A LOT) of music being used in front of large audiences on other channels, you could consider AdRev as an easy solution.
Who Can Benefit from it
As stated above, AdRev is perfect for musicians with a large catalog of music that they suspect is being used in other places online and earning someone else their money. Musicians who upload and publish music online without registering it beforehand stand risking their rights to their music. If anyone were to register your music and claim it as their own, you will need to file a legal dispute which could be a bit messy. Should someone use your music in their video and register it on AdRev before you, when you do try to upload and register the same music on YouTube, it risks being flagged for copyright infringement, even though it's legit your music. This is why it's super important as a creator to copyright all your own content before you publish (or share) it online, always.
Multi-Channel Networks (MCNs)
Multi-Channel Networks are digital talent agencies that include services by companies like AdRev to help promote and protect their clients as a part of their many packaged services. Today's biggest YouTube stars have been known to work with established MCNs to grow their following and audience reach. However, MCNs take a percentage of the earnings and the brand deals they approved or arranged for you. Here's the kicker; they also offer access to royalty-free music sites for their network of video creators and vloggers to have access to royalty free corporate stock music.
If you make music as a profession, it would not be advised to team up with an MCN for obvious reasons. But if you make video content and think an MCN would be good for your brand, you are invited to watch this video here before coming to a final decision.
Ian Corzine, the "Social Media Lawyer", does a great job of outlining the pros and cons. If it worked for PewDiePie and Major Lazer, who knows, it just might work for you, too. If you do decide to go with an MCN… as a music licensing guru, I still highly recommend buying and owning your own background music as opposed to having your rights permanently controlled by an MCN license agreement. Just saying.
Resolving Copyright Claims
When it comes to resolving copyright claims, there are two scenarios that occur most often and we're going to break them down here. The first scenario is being flagged by YouTube for a music copyright claim in a video you uploaded containing the track. The second scenario is getting flagged by AdRev for a video you uploaded to YouTube and the music factor varies.
Flagged by YouTube:
If YouTube ever copyright claims or "copystrikes" (copyright strikes) your video for music that's being used in it, chances are you will need legal proof of a license to use that song, especially if it's NOT royalty-free music. In this case, you can always try to contact the rights owners of the song and request a license and settle the dispute. The process of obtaining a music license from high profile artists and record labels can be so painstakingly long that it would be best to just avoid using hit songs and popular music altogether – unless you have a budget.
Alternatively, if the music in your copyright claimed video is 100% royalty-free, you just need to send YouTube your proof of a license and the dispute should be resolved within a matter of days. If the music in your video was totally "free" to download and use, you may just need to give credit to the artist or something like that as part of the terms – verify the terms – and then send proof of having done so. Always check with the original source and try to get permission directly from the artist, especially if it's royalty free background music for videos.
If your video was removed by a copyright takedown in error, you can either request a retraction from the claimant, or submit a counter-notification
If a Content ID claim that you feel is mistaken blocked your video, you can dispute it right here.
To all the professional creators out there, it is strongly advised to keep safe track of your digital music assets and try to buy music that includes a downloadable PDF license with your details on it; save them all in one location.
Flagged by AdRev:
In the event your YouTube video gets claimed by a third party service like AdRev, you're going to want to contact them directly and file a dispute. Most likely, someone else is using the same music as you are in your video and it's as simple as that. If you have Legit Royalty Free Music license, definitely send proof and hope for the dispute to be settled. The problem is that when AdRev uses the Content ID system, it does not simply issue a warning. After a claim is filed from AdRev's side, the Content ID system immediately starts diverting ad revenue from the true video owner to whoever filed the claim using AdRev's services, as you can see here on Forbes.
There is a giant, gaping loophole in the system and some of those "MCN agencies" are abusing it by hijacking all the "unclaimed" revenue using disposable user accounts and then disappear like ghosts. Many of those bogus MCNs are also using the AdRev services to copyright claim music that cannot even be legally copyrighted, like royalty free music and classical covers. For example, if a middle school class band uploads a video to YouTube showing the students playing a classical Mozart piece of music from the Public Domain, then this video cannot and should not be monetized – yet it happens.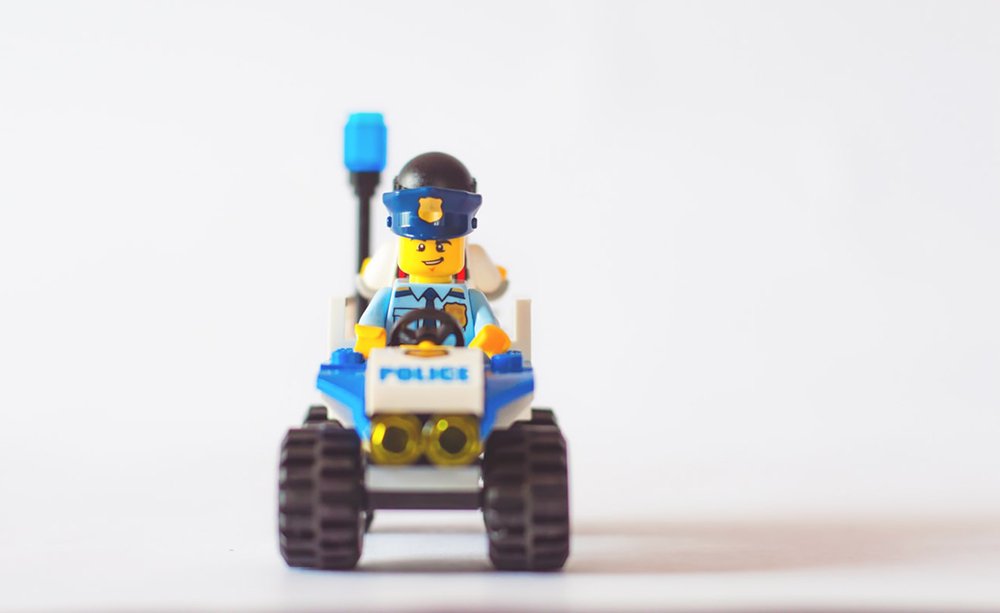 According to EdwardsLaw.ca:
"The public domain is composed of millions of creative works including the masterpieces of classical composers like Mozart, Wagner, Beethoven and Vivaldi all of which may be freely copied, distributed, adapted, or performed in public without permission or paying a fee."
YouTube gamers who upload content without even ever attempting to monetizing any of it – they also get copyright claimed by AdRev. When they try to dispute it to remove the annoying ad placements from their channel, AdRev responds claiming that the music in the YouTube video is the property of the video game company and the dispute is lost. This is actually terrible because most gamers uploading to YouTube are technically legally covered – as long as it's in Fair Use.
"Fair Use" means that as long as you don't try to monetize it, or cause any damages to the creator, then anybody is free to use it. Learn more about YouTube's definition of Fair Use watching that video here:
To submit an official copyright takedown notice, see here.
After the new updated YouTube terms of service: see here.
AdRev Alternatives
Without further ado, here are some alternative services to consider when it comes to monetizing your content. This isn't a paid promotion, nor an endorsement, but a simple list of similar services that provide monetization and content management solutions. Here's an array of copyright technology service providers that utilize Youtube Content ID for claiming royalties on ad-generating plays.
Vydia
Whether you're looking to maximize your earnings with monetization or block unwanted uses by third parties, the Vydia platform enables creators to select different protection policies for how they want their content managed on Facebook, Instagram, and YouTube. They also offer musicians digital content distribution services to the world's leading audio and video destinations.
HAAWK
HAAWK offers full-service YouTube Content ID Rights Manager administration on behalf of record labels, music publishers, and production music libraries. You can't register an account as an individual music composer.
Identifyy (HAAWK Company)
Another platform for individual music creators and music rights holders that uses YouTube Content ID to automatically place video-ads and share revenue with their clients. They are also claiming to collect revenue for their clients on other user-generated content websites such as Facebook and Instagram, as they mentioned on their website – "While we currently monetize YouTube only, we are able to deliver fingerprints to both Facebook and Instagram for tracking purposes and as soon as Facebook/Instagram permit monetization, we'll immediately begin collecting/monetizing these platforms for our clients (in addition to YouTube)."
Muserk
Muserk is an enterprise rights management platform that protects & monetizes Music, Film, and Television content for rights holders worldwide.
Orfium
Orfium has a direct deal with YouTube (no middle-man), and represents all types of rights, including sound recordings, compositions, and video.
Audiam
Audiam is an interactive streaming mechanical royalty collection agency. It gets its music publishing members accurately paid from YouTube and more.
Here's a full list of Google approved and YouTube Certified External Vendor partners you might find useful.
Product Name – Company Name
Vendor Type
Adform
ADFORM A/S
Vast Provider
Adometry by Google
Google, Inc.
Research – Analytics
Campaign Monitor (YouTube)
Integral Ad Science, Inc
Research – Verification
Channel Intelligence
Google, Inc.
Research – Analytics
ComScore vCE (YouTube)
comScore Inc.
Research – Verification
DoubleClick Campaign Manager
Google, Inc.
Ad Server Advertiser, Vast Provider
DoubleClick for Publishers Premium
Google, Inc.
Ad Server Advertiser, Vast Provider
DoubleVerify Inc.
DoubleVerify Inc.
Research – Verification
Extreme Reach Digital (ER Digital)
Extreme Reach, Inc.
Vast Provider
Extreme Reach, Inc.
Extreme Reach, Inc.
Vast Provider
Eyewonder Inc.
Sizmek Technologies Inc.
Vast Provider
Flashtalking
Flashtalking, Inc.
Vast Provider
Innovid Inc.
Innovid Inc.
Vast Provider
Insight Express (AdIndex)
Kantar
Research – Brand Lift
Insight Express (Mobile Ignite)
Kantar
Research – Brand Lift
Moat Inc.
Oracle Data Cloud
Research – Analytics
Nielsen (Brand Effect Extended View [BEEV])
Nielsen
Research – Brand Lift
Nielsen (Sales Effect)
Nielsen
Research – Analytics
Nielsen (Watch Effect/Net Effect)
Nielsen
Research – Analytics
Nielsen Digital Ad Ratings
Nielsen
Research – Analytics
Research Now (YouTube)
Research Now Limited
Research – Brand Lift
Sizmek
Sizmek Technologies Inc.
Vast Provider
Copyright Your Music for Free on YouTube
We recommend uploading all your content to YouTube's Content ID system which is free to use and doesn't split your earnings. All revenue generated on your channel remains 100% yours. You can easily learn how to optimize your own ad types and placements to leverage the payout rates. Check out this video by TheContentBug on YouTube's ad revenue system and how to tweak it:
After you upload your content to YouTube and it's registered in the system, only then should you publish it. Just remember, the YouTube and AdRev content ID system is designed for YouTube ONLY! This method will not protect your digital assets from being misused anywhere outside the YouTube network. YouTube is a video platform and not just a music streaming service. Therefore, all music created should be registered and copyrighted outside of the YouTube/AdRev arenas.
Buy Copyright Clear Music
With a plethora of digital music stores to choose from, you will want to shop for royalty-free music. Creating a new project is a lot of fun, but it can also be hard work. You can prevent your projects from suffering copyright claims and avoid risking their long term success by purchasing a legal PDF license with the songs you download for projects. You will want to purchase royalty-free music with the terms of use clearly stated where and how you can use your music.
Here at Foximusic, we provide you with outstanding license terms that grants you the rights to monetize your videos on YouTube and on any other streaming platform out there. Be sure to shop around before buying your music and try to avoid uncleared subscription-based licensing in order to maintain full control of your rights to your projects.
Foximusic's catalog is copyright clear and comes with a PDF license certificate with each track download purchase. Hopefully, this article helped shed some light on the topic. Please visit the links for more info and feel free to share, comment and like. Happy creating!